Graphite Crucible (C)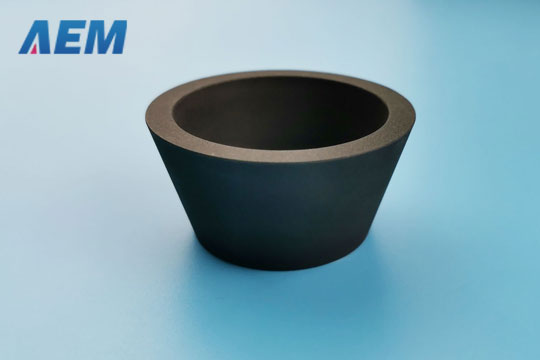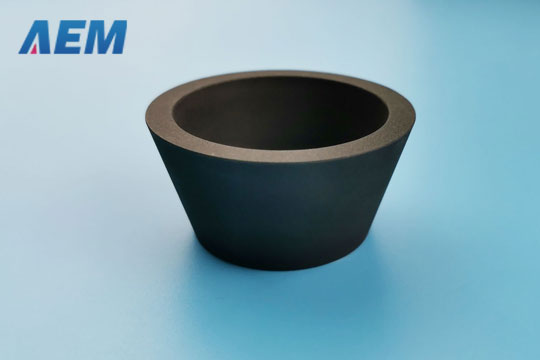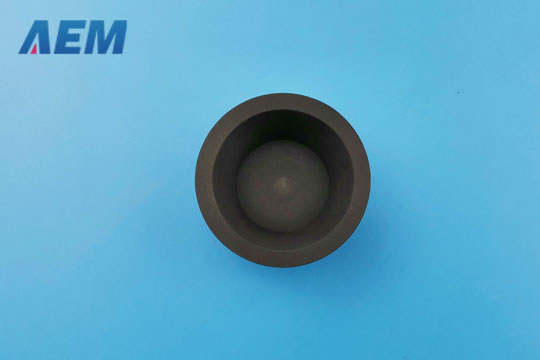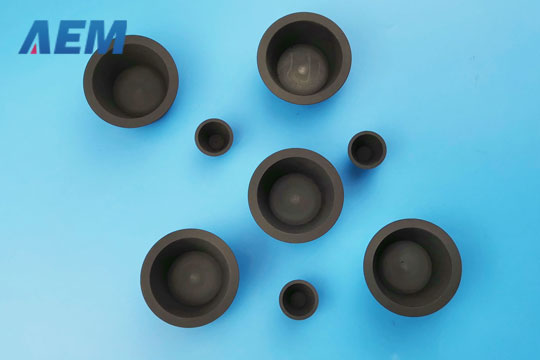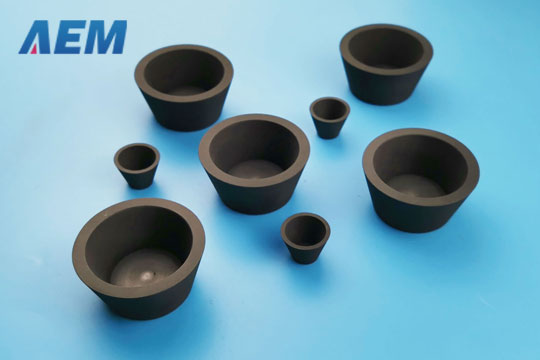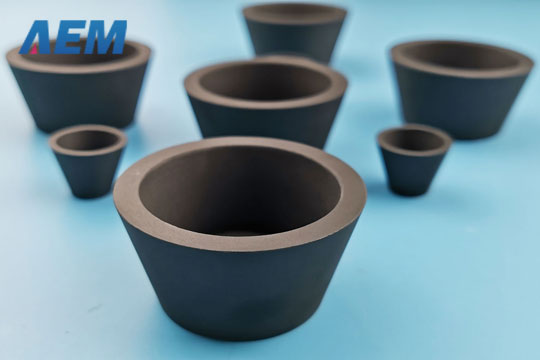 Graphite Crucible
Graphite (C) crucible are high quality melting crucibles, which are produced by isostatic pressing process. It has good electrical conductivity, excellent thermal conductivity and low thermal expension properties. Graphite (C) crucible can be used at temperatures up to 1600℃ and are suitable for melting and refining precious metals and base metals. AEM provides high quality graphite crucibles with customized sizes.
Graphite Crucible Information
| | |
| --- | --- |
| Product | Graphite (C) Crucibles |
| Material | C |
| Purity | 99.99% |
| Color | Black   |
| Shape | Arc/Square/Rectangle/Cylinder/Boat |
| Capacity | 1-2000 ml   |
| Density | 2.3 g/cm3   |
| Melting Point | 3850℃   |
Graphite Crucible Dimension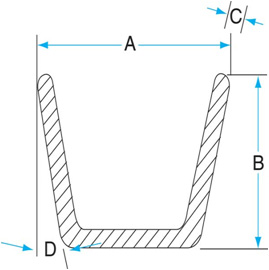 Type
Top Diameter
Height
Thickness
Angle
Volume
C-2
A=0.706"
B=0.465"
C=0.093"
D=15°
2 ml
C-4
A=0.885"
B=0.595"
C=0.093"
D=15°
4 ml
C-12
A=1.28"
B=0.94"
C=0.093"
D=15°
12 ml
C-15
A=1.48"
B=0.67"
C=0.125"
D=15°
15 ml
C-20
A=1.673"
B=0.748"
C=0.093"
D=15°
20 ml
C-25
A=1.633"
B=0.94"
C=0.093"
D=15°
25 ml
C-40
A=2.03"
B=1.02"
C=0.093"
D=15°
40 ml
C-100
A=2.7"
B=1.49"
C=0.093"
D=15°
100 ml
The customized sizes can be porvided accroding to customer's drawings.
 
 
Graphite Crucible Application
- Used in furnaces and high heat processes
- Used in chemical analysis, to store materials and samples during fusion and mixing processes, in ash content determination
- Used to melt precious metals, and in foundries to melt many different metals
- Laboratory uses
Related Crucible of Graphite Crucible
Related Products of Graphite Crucible

Click for a downloadable datasheet on the Graphite Crucible (C)

Can't find the downloadable datasheet you need? Click here to send email to get it.

Click here for answers to some of the most common questions we get asked.