AEM company as evaporation materials inside one of the most powerful company can provide all kinds of shapes and sizes of high purity evaporation materials, including pure metal evaporation materials, oxide materials, alloy evaporation materials and composite materials. The most common shapes of evaporating materials are particles, powder, particles,tablets, rods, plates and rings.

Products are widely used in aerospace, solar photovoltaic enterprise, optical coating, melting, electronic information, semiconductor integrated circuit, flat-panel display, recording medium, surface coating, etc. AEM Deposition is a materials powder manufacturer for all types of thin film applications. As a powder supplier, We providing high purity elemental powder and composite evaporation materials powder in a full range of purities and dimensions to suit any customer needs.

We can also provide hot pressed ceramics, oxides and pure boron. All our elements and alloy warhead are the arc casting of the vacuum arc melting machine. We use a combination of inert gas and cold copper crucible for protection.We cast, extrude, roll and cut each material separately. Our evaporation materials are vacuum sealed, and once completed, it will be shipped to our customers. We usually use fast and safe logistics companies such as UPS, FedEX, DHL to deliver goods.
If you do not see the evaporation source you need on our website, you can send inquiry click the "inquiry" botton or you can contact [email protected] or +86 18175985920.
Leading sputtering targets manufacturer AEM Deposition, has complete machining center of sputtering targets, and we do all of our machining "In House" to ensure strict adherence to our mechanical specifications. We provide a part of equipments for Materials processing or testing to prove our strength.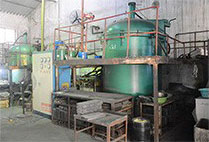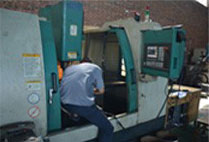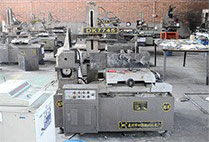 Delivery
AEM strives to deliver all orders within the timeframe referenced on the original quotation (Regular delivery time is 2 to 3 weeks). However, should your order be delayed, AEM will contact you with an updated schedule.
Confidentiality
We routinely enter into non-disclosure agreements to protect proprietary process information.
Packaging
Upon completion, all products are given a final inspection by one of our quality control specialists. Products are then thoroughly cleansed and packaged in our air-controlled clean room under vacuum seal. All products are sealed in a 5 millimeter.
Documentation
All products shipped will be properly labeled and contain the appropriate documentation which includes, but is not limited to, a Certificate of Analysis, Material Safety Data Sheet, and the Packing List. Custom documentation available upon request.