Molybdenum Crucible (Mo)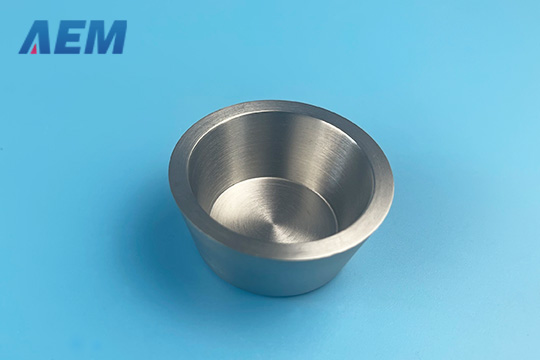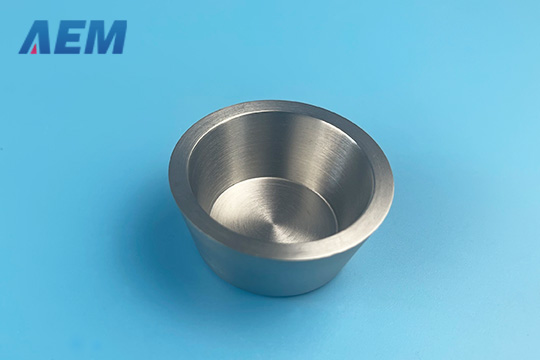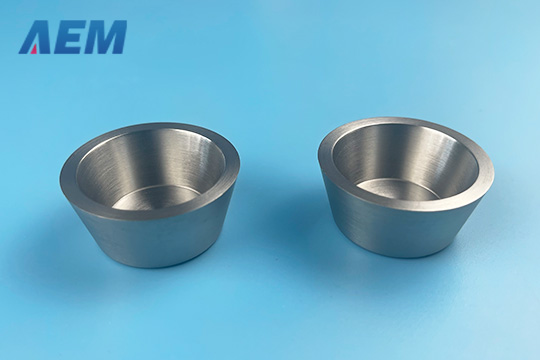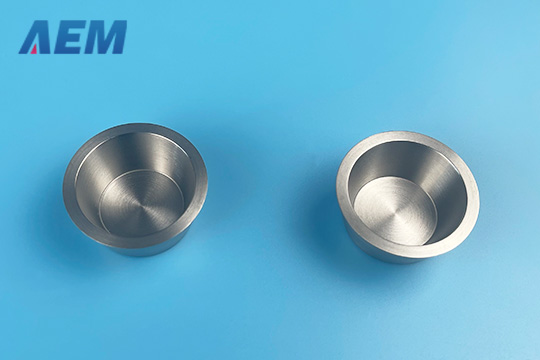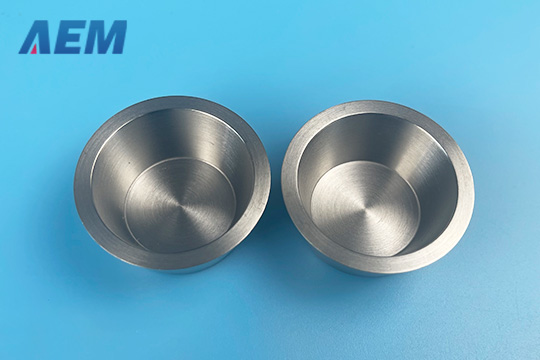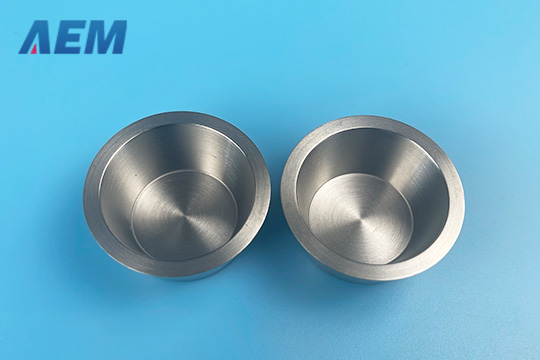 Molybdenum Crucible
Molybdenum has a high melting point, high-temperature strength, low outgassing, and good machinability. The molybdenum (Mo) crucibles can be produced by sintering or forging process. They are mainly used for high-temperature furnace containers for sapphire crystal growth and rare-earth melting. The working temperature usually is over 2000℃.
Molybdenum Crucible Information
| | |
| --- | --- |
| Product | Molybdenum (Mo) Crucibles |
| Material | Mo |
| Purity | 99.5%~99.99% |
| Surface | Finish turning, Polishing |
| Shape | Arc/Square/Rectangle/Cylinder/Boat |
| Capacity | 1-2000 ml  |
| Density | 10.22 g/cm3  |
| Melting Point | 2630℃  |
Molybdenum Crucible Dimension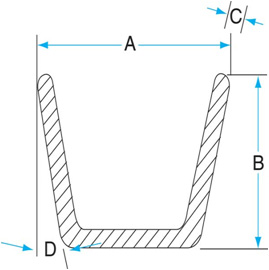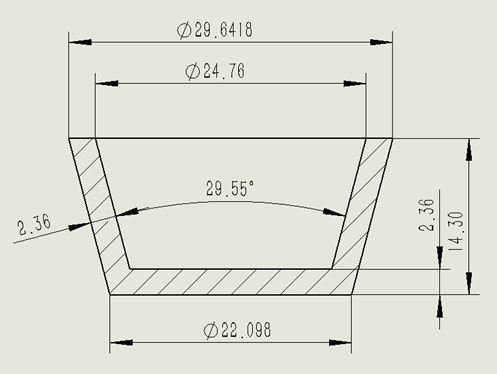 Type
Top Diameter
Height
Thickness
Angle
Volume
Mo-4
A=0.846"
B=0.465"
C=0.093"
D=15°
2 ml
Mo-7
A=1.125"
B=0.520"
C=0.093"
D=15°
7 ml
Mo-12
A=1.35"
B=0.680"
C=0.125"
D=15°
12 ml
Mo-15
A=1.48"
B=0.670"
C=0.125"
D=15°
15 ml
Mo-20
A=1.673"
B=0.768"
C=0.093"
D=15°
20 ml
Mo-40
A=2.030"
B=1.020"
C=0.25"
D=15°
40 ml
The customized sizes can be provided according to the customers' design.
Molybdenum Crucible Application
- Used in metallurgy industry and mechanism process industry
- Used in crystalloid materials and other expanding high technology industries.
- Used in the growing high technology industry and crystalloid materials.
- Laboratory uses
Related Crucible of Molybdenum Crucible
Related Products of Molybdenum Crucible

Click to download datasheet about Molybdenum Crucible (Mo)

Unable to find the required data sheet? Click here to send an email and get it.

Click here to get answers to Frequently Asked Questions (FAQ).