Tantalum Crucible (Ta)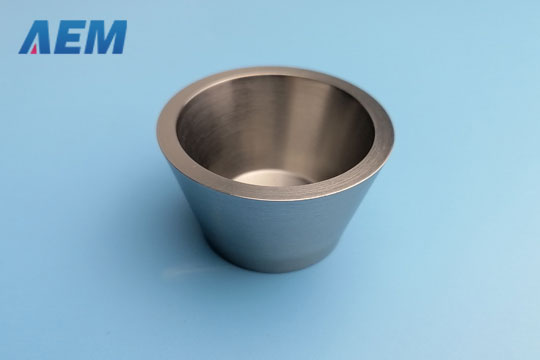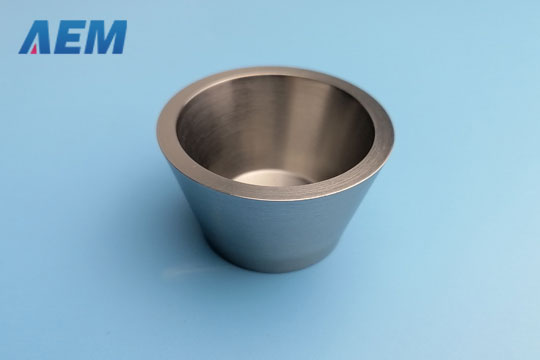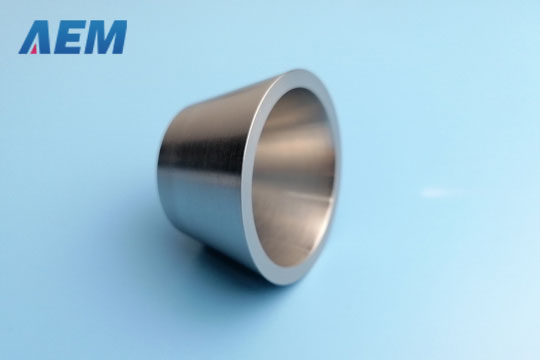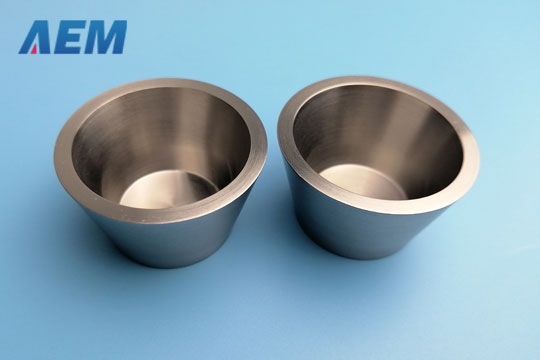 Tantalum Crucible
Tantalum (Ta) is one of the most corrosion-resistant metals, and it has the fourth-highest melting point of all metals. Tantalum crucible is a vital furnace container for rare-earth metallurgy because of its excellent corrosion resistance properties. It is also an excellent material for laboratory crucibles.
Tantalum Crucible Information
| | |
| --- | --- |
| Product | Tantalum (Ta) Crucibles |
| Material | Ta |
| Purity | 99.5%~99.99% |
| Surface | Finish turning, Polishing |
| Shape | Arc/Square/Rectangle/Cylinder/Boat |
| Capacity | 1-2000 ml   |
| Density | 16.7 g/cm3   |
| Melting Point | 2996℃   |
Tantalum Crucible Dimension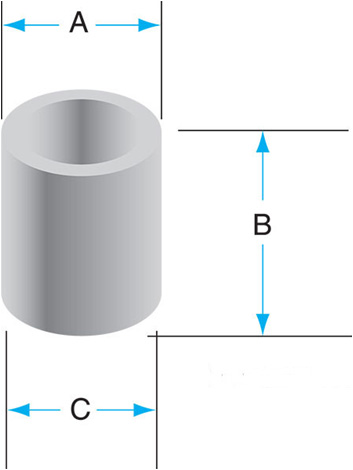 Type
Top Diameter
Bottom Diameter
Height
Thickness
Volume
T-5
A=21 mm
C=21 mm
B=18 mm
2 mm
5 ml
T-6
A=27 mm
C=27 mm
B=22 mm
2 mm
10 ml
T-15
A=33mm
C=33 mm
B=22 mm
2 mm
15 ml
T-20
A=33mm
C=33 mm
B=29 mm
2 mm
20 ml
T-45
A=46 mm
C=46 mm
B=34 mm
2 mm
45 ml
T-55
A=47 mm
C=47 mm
B=41 mm
2 mm
55 ml
T-75
A=51 mm
C=51 mm
B=41 mm
2 mm
75 ml
T-100
A=59 mm
C=59 mm
B=45 mm
2 mm
100 ml
T-1000
A=127 mm
C=127 mm
B=89 mm
2 mm
1000 ml
The customized sizes can be provided according to the customers' design.
Tantalum Crucible Application
- Used as a substitute for platinum
- Used in metallurgical, machinery processing, glass, and ceramic industries
- Used in manufacturing superalloys and electron-beam melting
- Laboratory uses
Related Crucible of Tantalum Crucible
Related Products of Tantalum Crucible

Click to download datasheet about Tantalum Crucible (Ta)

Unable to find the required data sheet? Click here to send an email and get it.

Click here to get answers to Frequently Asked Questions (FAQ).