Tungsten Crucible (W)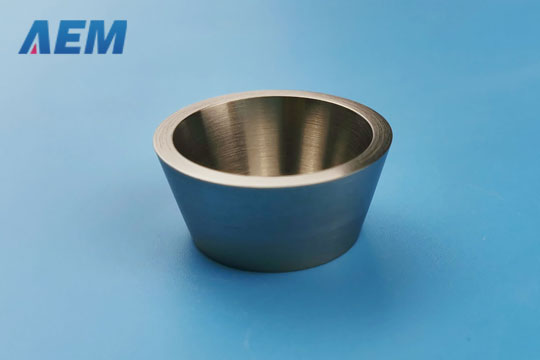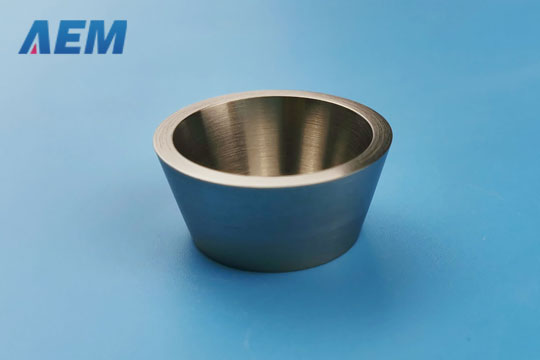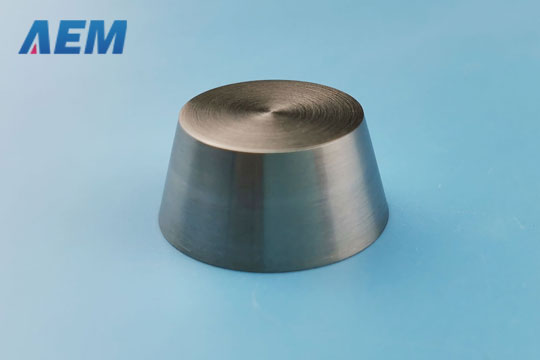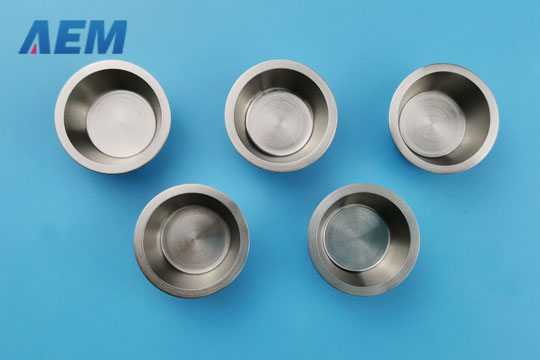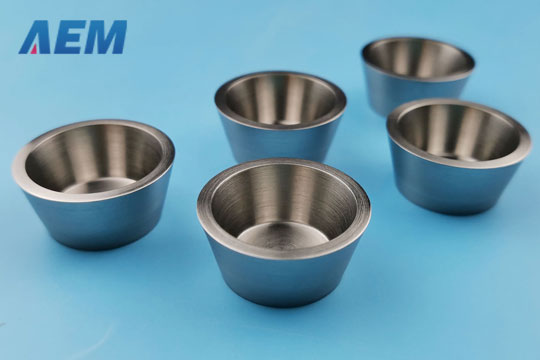 Tungsten Crucible
The tungsten (W) crucibles are an essential part and ideal materials in high-temperature furnaces because of their high melting point. It has the advantages of low thermal expansion, high density, erosion resistance, high strength, and low resistivity properties. The tungsten (W) crucibles are widely used in growing monocrystals technologies from molten corundum. These are also used in electronics and technologies for thermal vaporization deposition of various substances.
Tungsten Crucible Information
| | |
| --- | --- |
| Product | Tungsten (W) Crucible |
| Material | W |
| Purity | 99.5%~99.99% |
| Surface | Finish turning, Polishing |
| Shape | Arc/Square/Rectangle/Cylinder/Boat |
| Capacity | 1-2000 ml   |
| Density | 19.4 g/cm3   |
| Melting Point | 3407℃   |
Tungsten Crucible Dimension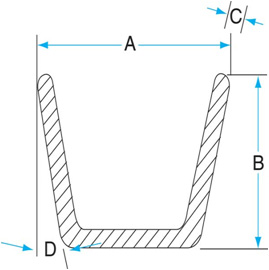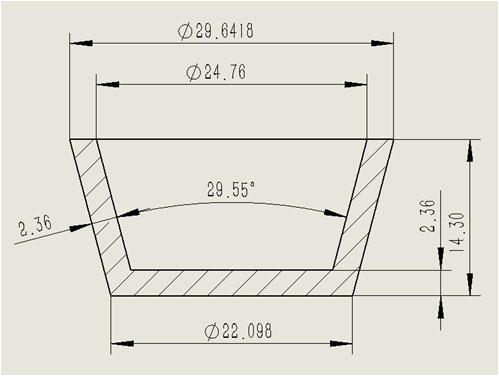 Type
Top Diameter
Height
Thickness
Angle
Volume
W-1
A=0.750"
B=0.162"
C=0.040"
D=30°
1 ml
W-2
A=0.706"
B=0.465"
C=0.093"
D=15°
2 ml
W-4
A=0.885"
B=0.595"
C=0.125"
D=15°
4 ml
W-6
A=0.936"
B=0.593"
C=0.093"
D=15°
6 ml
W-7
A=1.125"
B=0.520"
C=0.093"
D=15°
7 ml
W-12
A=1.350"
B=0.680"
C=0.125"
D=15°
12 ml
W-15
A=1.48"
B=0.670"
C=0.125"
D=15°
15 ml
W-20
A=1.673"
B=0.768"
C=0.093"
D=15°
20 ml
W-25
A=1.85"
B=0.680"
C=0.093"
D=15°
25 ml
W-35
A=2.081"
B=0.767"
C=0.093"
D=15°
35 ml
W-40
A=2.030"
B=1.020"
C=0.093"
D=15°
40 ml
The customized sizes can be porvided accroding to customers' design.
Tungsten Crucible Applications
- Used in metallurgy industry and mechanism process industry - Used in crystalloid materials and other burgeoning high technology industry - Used in the growing high technology industry and crystalloid materials - Laboratory uses
Related Crucible of Tungsten Crucible
Related Products of Tungsten Crucible

Click to download datasheet about Tungsten Crucible (W)

Unable to find the required data sheet? Click here to send an email and get it.

Click here to get answers to Frequently Asked Questions (FAQ).