Indium (In) Sheet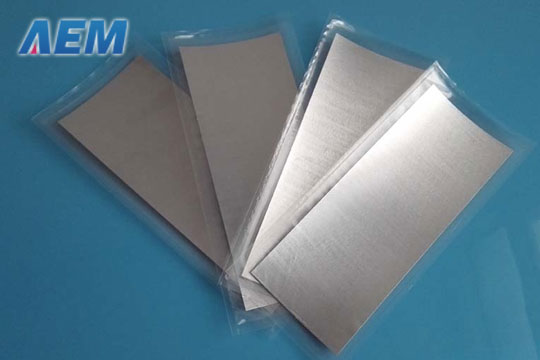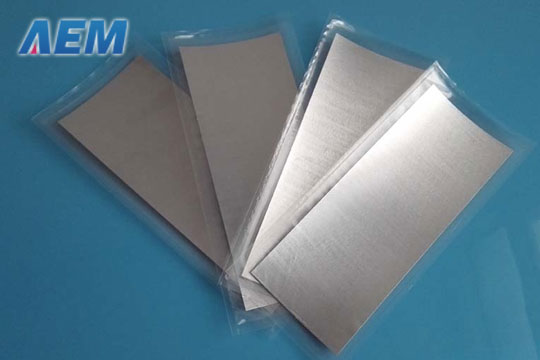 Introduction
Indium is a soft, silvery metal that is stable in air and water. Indium metal sticks to glass and can be used to give a mirror finish to windows of tall buildings, and as a protective film on welders' goggles. It has also been used to coat ball bearings in Formula 1 racing cars because of its low friction. Most indium is used to make indium tin oxide (ITO), which is an important part of touch screens, flatscreen TVs and solar panels. This is because it conducts electricity, bonds strongly to glass and is transparent. can produce the whole range of Indium metal-based products including highly purified indium metal, compounds, and alloys in a variety of different in particle sizes and shapes and with other special properties.
Chemical Properties of Indium
| | |
| --- | --- |
| Atomic Symbol | In |
| Atomic Number | 49 |
| Atomic Weight | 114.818 |
| Density | 7.31 g/cm3 |
| Melting Point: | 156.6℃ |
| Boiling Point | 2027℃ |
| CAS No. | 7440-74-6 |
Specifications
| | |
| --- | --- |
| Purity | 4N-5N |
| Size | Customized |
| Packing | Accoding to the specific size |
Applications:
1. Indium can be used to produce CIGS thin film solar cells.
2. Indium tin oxide (ITO) is used to make transparent conductive layer for TV, computer screen or monitor.
3. The silver indium cadmium alloy can be used as the neutron absorption control rod of an atomic reactor.
4. Indium metal improves the critical current density of Magnesium diboride superconductor.
5. Indium can use to prepare III-V compound semiconductors, high purity alloys, dopants, indium seals, ITO, nuclear radiation safety monitoring, electrical contact elements, solders, solar cells, etc.

Click to download datasheet about Indium (In) Sheet

Unable to find the required data sheet? Click here to send an email and get it.

Click here to get answers to Frequently Asked Questions (FAQ).