Gallium Sulfide Pellet Evaporation Material (GaS)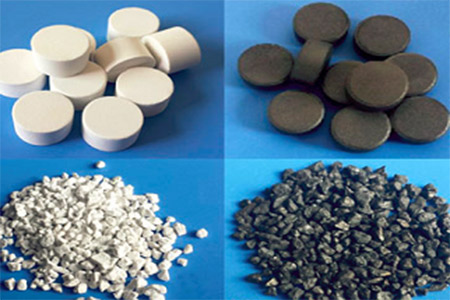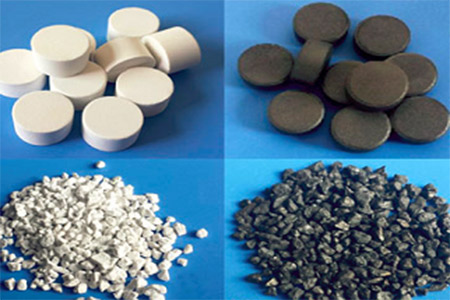 | | |
| --- | --- |
| Material Type | Gallium Sulfide |
| Symbol | GaS |
| Color/Appearance | Yellow crystals |
| Melting Point (°C) | 965 |
| Theoretical Density (g/cc) | 3.86 |
Z Ratio
-
E-Beam
-
Thermal Evaporation Techniques
Boat: -
Crucible: -
E-Beam Crucible Liner Material
-
Temp. (°C) for Given Vap. Press. (Torr)
-
Comments
-
Gallium Sulfide Pellet
Gallium(II) sulfide (GaS) is a chemical compound of gallium and sulfur. The usual form of gallium(II) sulfide is made from the elements having a hexagonal layer structure containing Ga24+ units. It has a Ga-Ga distance of 248pm. This layer structure is similar to GaTe, GaSe, and InSe. An unusual metastable form with a distorted wurtzite structure has been reported as being produced using MOCVD. The metal-organic precursors were di-tert-butyl gallium dithiocarbamates, such as GatBu2(S2CNMe2), which was deposited onto GaAs. The structure of the GaS produced in this way is presumably Ga2+ S2-.
Gallium Sulfide Pellet Information
AEM Deposition provides Gallium Sulfide pellets, Gallium Sulfide powder for sale, and the purity is 99.99% to 99.999%.

Click to download datasheet about Gallium Sulfide Pellet Evaporation Material (GaS)

Unable to find the required data sheet? Click here to send an email and get it.

Click here to get answers to Frequently Asked Questions (FAQ).