Titanium Powder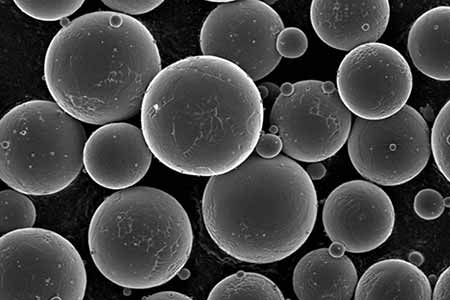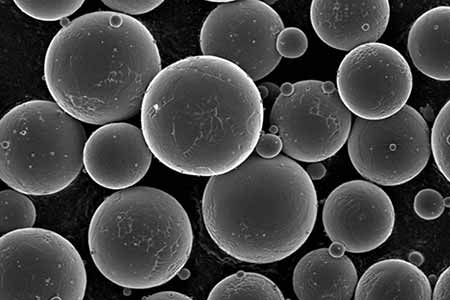 Introduction:

AEM is a leading producer of Titanium Powders. Our titanium powder range includes two different types of titanium powder and a titanium hydride powder. These titanium powders use high-quality titanium sponge as a raw material, and are manufactured by means of gas-atomization or hydride-dehydride processes. The HDH process enables Titanium and Titanium alloyed material to be embrittled, crushed and sized into powder. AEM has been supplying HDH Titanium and Titanium alloy powder to medical, industrial, and aerospace markets for over 10 years. Because of the irregular shape of the HDH powder it is the material of choice for plasma coating on hip and knee implants in the medical market used by both OEMs and Contract Manufacturers. The properties of titanium powder give it a very wide range of uses. In particular, it is used as a material for powder metallurgy, or as a getter, but its application scope is steadily expanding. The quality of our titanium powder is highly rated by users worldwide.

The Titanium powder and Titanium based alloy powder are high purity and good density. They are essential powder materials for metal 3D printing (laser/electron beam selective melting), aerospace key components and biomedical titanium alloy implants (surface treatment).

We can provide kinds of titanium alloy powders with customized sizes. If you didn't find what you want, please contact us by email
Titanium Metal powder:

As one of the professional titanium metal powder manufacturers and suppliers in China, AEM can offer you high quality and fast delivery products in stock. If you want to wholesale good quality pure titanium powder, titanium pure scrap powder, spherical pure titanium powder,titanium metal powder enjoying hot sales around the world at low price, please feel free to contact us.

Grade
Product Name
Chemical Composition (wt%)
Particle Size
Ti-1
Titanium powder
Ti: Bal
Fe:≤ 0.1
C:≤ 0.03
N:≤ 0.012
H:≤ 0.008
O:≤ 0.1
Res Each: 0.05
ResToal: 0.2
15-45um
15-53um
53-120um
53-150um

Titanium Alloy Powder

Our spherical Ti-6Al-4V titanium alloy powder has a high level of sphericity, low oxygen content, high density (bulk and tapped) as well as controlled grain size. These properties are necessary to make it compatible with even the most demanding industrial applications. Titanium alloy powder is typically used in powder metallurgy, spray coating, etc.

Grade
Product Name
Main Element
Impurity Element
Particle Size Distribution
Ti-2
TiAlV powder (Ti6Al4V)
Ti: Bal
V: 3.50-4.50
Al: 5.50-6.75
Fe:≤ 0.3
C:≤ 0.08
N:≤ 0.05
H:≤ 0.015
O:≤ 0.2
Y:≤ 0.005
15-45um
15-53um
53-120um
53-150um

Ti-3
TiAlMoVZr (TAl15)
Ti:Bal
Al: 5.50-7.10
Mo: 0.5-2.0
V: 0.8-2.50
Zr: 1.5-2.5
Si: ≤ 0.15
Fe:≤ 0.25
C:≤ 0.08
N:≤ 0.05
H:≤ 0.015
O:≤ 0.15
Res Each: 0.1
ResToal: 0.3
15-45um
15-53um
53-120um
53-150um

Ti-4
TiAlMoZr (TC11)
Ti:Bal
Al: 5.8-7.0
Mo: 2.8-3.8
Zr: 1.5-2.5
Si: 0.2-0.35
Fe:≤ 0.25
C:≤ 0.08
N:≤ 0.05
H:≤ 0.01
O:≤ 0.15
15-45um
15-53um
53-120um
53-150um

Ti-5
TiAlVZr (TC18)
Ti:Bal
Al: 4.40-5.7
Mo: 4.0-5.5
V: 4.0-5.5
Cr: 0.5-1.5
Fe: 0.5-1.5
Zr: ≤ 0.3
Si: ≤ 0.15
C:≤ 0.08
N:≤ 0.05
H:≤ 0.015
O:≤ 0.18
Res Each: 0.1
ResToal: 0.3
15-45um
15-53um
53-120um
53-150um
Titanium Dioxide Powder

Titanium Dioxide (or Titania) exists as the mineral Rutile, one of its three crystalline forms, but 95% of Titanium Dioxide is commercially produced. Having a low electrical conductivity, it is used as an electrical insulator at room temperature. Due to its high refractive index and lack of absorption of visible light, Titanium Dioxide powder is used as a white pigment for paints, plastics and paper. It is easy to produce at the size required (around 0.2 microns) and is stable and non-toxic. Current research is looking at its use as a catalyst for the elimination of nitrogen oxides in power station exhausts and at utilising the photocatalytic properties as a photoanode in the splitting of water.

| Grade | Product Name | Chemical Composition (wt%) | Particle Size | Hardness | Temperature |
| --- | --- | --- | --- | --- | --- |
| Ti-6 | Titanium Oxide | TiO2: ≥ 98 | -200 + 325 mesh | HRC 50-55 | ≤ 1700℃ |

Click for a downloadable datasheet on the Titanium Powder

Can't find the downloadable datasheet you need? Click here to send email to get it.

Click here for answers to some of the most common questions we get asked.