Tellurium (Te) Granules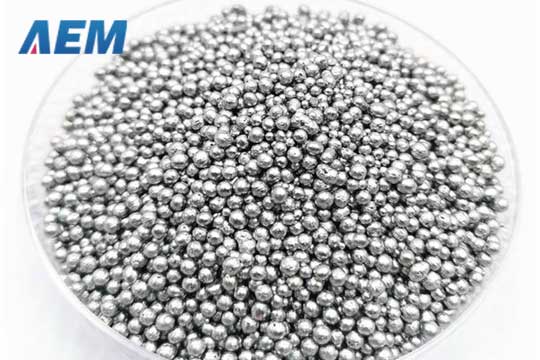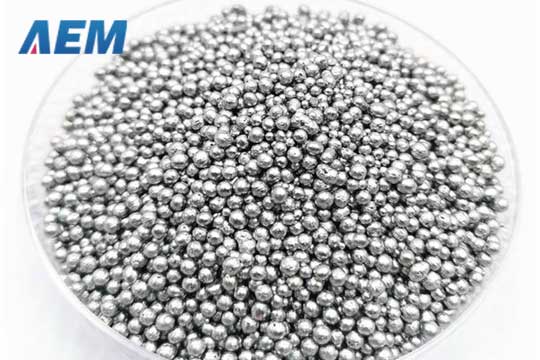 Introduction
Tellurium is a semimetallic, lustrous, crystalline, brittle, silver-white element. It is usually available as a dark grey powder, and it has the properties both of the metals and the non-metals. Tellurium forms many compounds corresponding to those of sulfur and selenium. When burned in air, tellurium has a greenish-blue flame and forms tellurium dioxide as a result. Tellurium is uneffected by water or hydrochloric acid, but dissolves in nitric acid. Tellurium is often used as an additive to steel and it is often alloyed to aluminum, copper, lead or tin. Tellurium is added to lead to improve its durability, strenght and resistence to corrosion. It can be used for cast iron, ceramics, blasting caps, solar panels, chalcogenide glasses. When added to rubber, tellurium speeds up the curing process and makes the product less susceptible to ageing and less likely to be affected by oil, which softens normal rubber.
Chemical Properties of Tellurium
| | |
| --- | --- |
| Atomic Symbol | Te |
| Atomic Number | 52 |
| Atomic Weight | 127.6 |
| Density | 6.24 g/cm3 |
| Melting Point: | 450℃ |
| Boiling Point | 988℃ |
| CAS No. | 13494-80-9 |
| EINECS No. | 236-813-4 |
Specifications
| | |
| --- | --- |
| Purity | 4N-7N |
| Size | 0.5-2.0 mm, 1-5 mm |
| Packing | 1kg/Bottle |
Applications:
1. Solar cells: Tellurium is used in solar cells when alloyed with Cadmium as Cadmium Telluride which is used in the production of Photo-Voltaic Thin film Solar panels. In the past few years, the consumption volume has increased significantly and is today the biggest global consumer of tellurium.
2. Thermo-electric: Alloyed with bismuth (Bi2Te3) or lead (PbTe), it has applications in the electronic and thermo-electric fields. PbTe is also used in far infrared detectors.
3. Metallurgy: Adding in small amounts tellurium improves the machinability of stainless steels, steels and copper.
4. Rubber: Tellurium compounds are used in the vulcanization of rubber.
5. Tellurium is used in rewritable optical discs (CD-RW, DVD-RW, Blu-ray Discs) and in random access memory chips (PRAM).
6. High purity tellurium can be used to prepare X-ray detectors.
7. Detecting instruments and thermal analysis sample Cup

Click to download datasheet about Tellurium (Te) Granules

Unable to find the required data sheet? Click here to send an email and get it.

Click here to get answers to Frequently Asked Questions (FAQ).