Gold Tin Sputtering Targets (Au/Sn 80/20 wt%)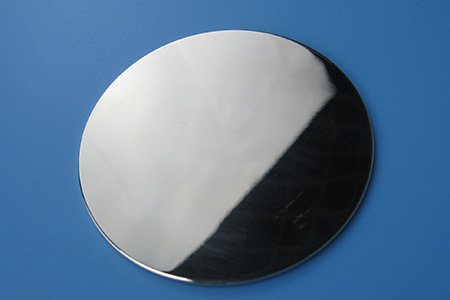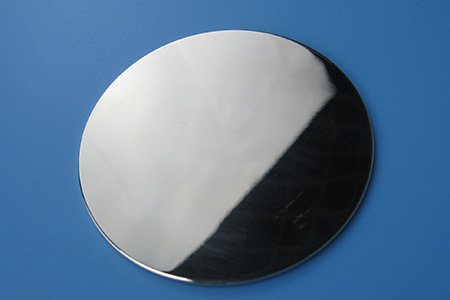 | | |
| --- | --- |
| Material Type | Gold Tin |
| Symbol | Al/Sn 80/20 wt% |
| Color/Appearance | Gold-colored solid |
| Thermal Conductivity | 57 W/m.K |
| Melting Point (°C) | 280 |
| Coefficient of Thermal Expansion | 16 x 10-6/K |
| | |
| --- | --- |
| Sputter | DC |
| Type of Bond | Indium, Elastomer |
| Comments | |
Gold Tin Sputtering Target
Gold Tin (Au/Sn, or 80% gold, 20% tin by weight ) is a unique material. It is used in a variety of applications requiring a high reliability, high melting solder joint. This particular alloy of gold tin (Au/Sn) has a melting temperature of 280ºC, which is lower than the 350ºC transition temperature into braze materials. Still, there are some similarities between this solder alloy and braze alloys. The most obvious is the hardness of the gold tin (AuSn) alloy. With a tensile strength of 40,000PSI, this solder is much more rigid than the tin solders most are familiar with. The strength is more closely compared to the silver brazes which melt above 500ºC.
Gold Tin Sputtering Target Information
Gold Tin Sputtering Targets (Au/Sn 80/20 wt%)
Purity is 99.9%;
Circular: Diameter <= 14inch, Thickness >= 1mm;
Block: Length <= 32inch, Width <= 12inch, Thickness >= 1mm.
Other Information of Gold Tin Sputtering Target
Applications

• Semiconductor
• Chemical vapor deposition (CVD)
• Physical vapor deposition (PVD) display

Features

• Competitive pricing
• High purity
• Grain refined, engineered microstructure
• Semiconductor grade

Manufacturing Process

• Refining
Three-layer electrolytic process
• Melting and casting
Electrical resistance furnace - Semi-continuous casting
• Grain refinement
Thermomechanical treatment
• Cleaning and final packaging - Cleaned for use in vacuum
Protection from environmental contaminants
Protection during shipment

Options

• 99.9% minimum purity
• Planar circular targets up to 18'' (457mm) diameter
• Planar tiles up to 48'' (1200mm) X 15.75'' (400mm) for larger target configurations
• Smaller sizes also available for R&D applications
• Sputtering target bonding service
Related Products of Gold Tin Sputtering Target

Click for a downloadable datasheet on the Gold Tin Sputtering Targets (Au/Sn 80/20 wt%)

Can't find the downloadable datasheet you need? Click here to send email to get it.

Click here for answers to some of the most common questions we get asked.