Platinum Crucible (Pt)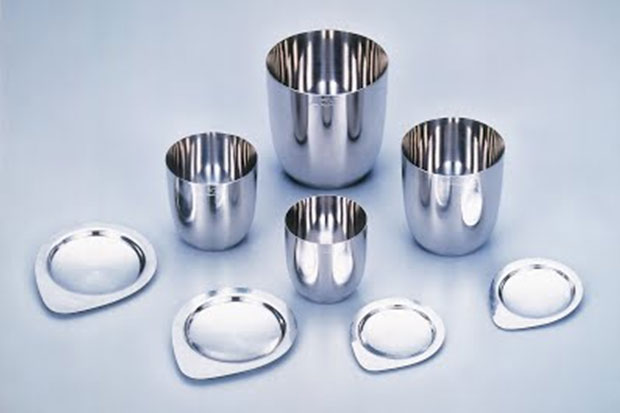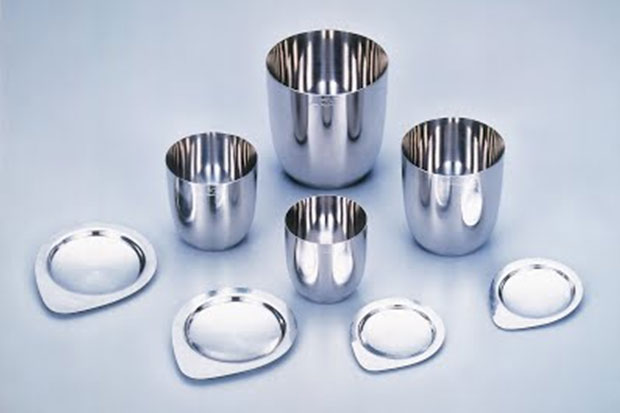 Platinum Crucible
Platinum (Pt) Crucible is one of the most valuable tools for the analytical chemist. The platinum crucibles are made from 100 percent platinum. The platinum has excellent resistance to chemical deterioration. The platinum is inert and will not contaminate the sample for regular analytical purposes and shows no significant weight loss even over prolonged periods of heating at temperatures over 1000°C in air.
Platinum Crucible Information
| | |
| --- | --- |
| Product | Platinum (Pt) Crucibles |
| Material | Pt |
| Purity | 99.95% |
| Density | 21.45 g/cm3   |
| Melting Point | 1,772℃   |
Platinum Crucible Dimension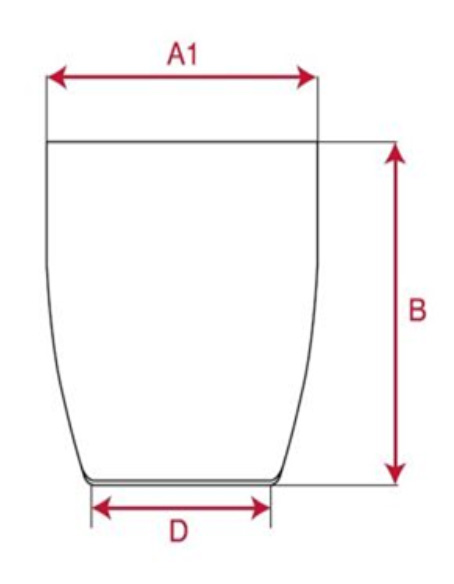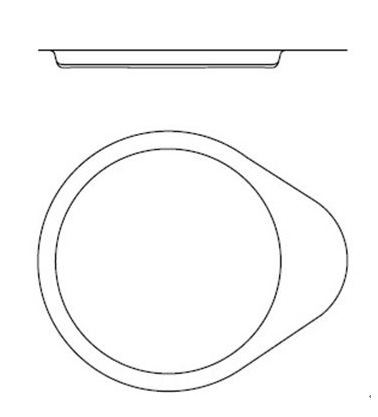 Type
Top Diameter
Height
Bottom Diameter
Volume
PT-5
A1=20 mm
B=22 mm
D=10 mm
5 ml
PT-8
A1=27 mm
B=22 mm
D=12 mm
8 ml
PT-10
A1=26 mm
B=27 mm
D=15 mm
10 ml
PT-12
A1=28 mm
B=31 mm
D=26 mm
12 ml
PT-15
A1=30 mm
B=33 mm
D=17 mm
15 ml
PT-20
A1=33 mm
B=35 mm
D=18 mm
20 ml
PT-25
A1=36 mm
B=36 mm
D=20 mm
25ml
PT-30
A1=36 mm
B=40 mm
D=22 mm
30 ml
PT-35
A1=41 mm
B=38 mm
D=24 mm
35 ml
PT-40
A1=42 mm
B=42 mm
D=25 mm
40 ml
PT-45
A1=43 mm
B=48 mm
D=26 mm
45 ml
PT-50
A1=45 mm
B=48 mm
D=27 mm
50 ml
PT-60
A1=45 mm
B=47 mm
D=29 mm
60 ml
PT-70
A1=49mm
B=53 mm
D=30 mm
70 ml
PT-80
A1=51 mm
B=53 mm
D=30 mm
80 ml
PT-90
A1=54 mm
B=57 mm
D=33 mm
90 ml
PT-100
A1=56 mm
B=57 mm
D=35 mm
100 ml
PT-120
A1=64 mm
B=66 mm
D=35 mm
120 ml
PT-150
A1=65 mm
B=69 mm
D=37 mm
150 ml
PT-200
A1=65 mm
B=80 mm
D=40 mm
200 ml
PT-250
A1=81 mm
B=73 mm
D=55 mm
250 ml
PT-700
A1=105 mm
B=105 mm
D=72 mm
700 ml
The customized sizes can be porvided accroding to customers' design.
Platinum Crucible Applications
- Commonly used for sample preparation, wet chemistry, ash testing, and Loss on Ignition (LOI) - Laboratory uses
Related Crucible of Platinum Crucible
Related Products of Platinum Crucible

Click to download datasheet about Platinum Crucible (Pt)

Unable to find the required data sheet? Click here to send an email and get it.

Click here to get answers to Frequently Asked Questions (FAQ).