Intermetallic Crucible (BN-TiB2)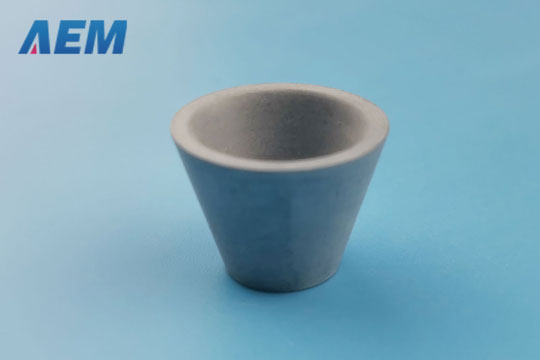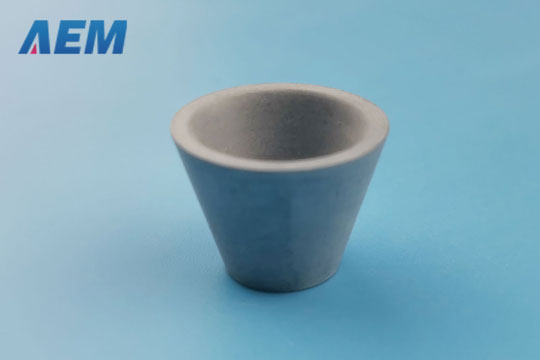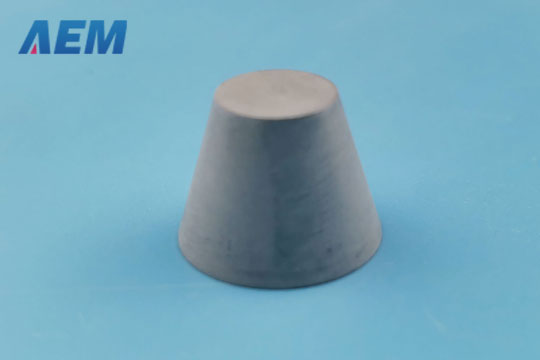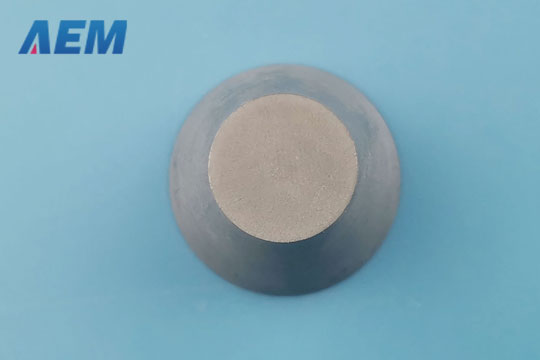 Intermetallic Crucible
Intermetallic crucibles have proven to be a reliable choice for thermal evaporation of aluminum. Due to the wetting characteristics of liquid aluminum, taller crucibles help inhibit the material's spillover by maintaining a cool lip around the top. Tall intermetallic crucibles offer a longer lifetime of both the crucible itself as well as the crucible heater.
Thin films of titanium can also be evaporated from intermetallic crucibles. The film thickness may be limited to 500Å. The crucible may need to be replaced for each subsequent run.
Intermetallic Crucible Information
Product
Intermetallic (BN-TiB2) Crucible
Composition
50% TiB2, 50% BN
Density
2.77 g/cm3
Thermal Expansion Coefficient
7.0 x 10-6/K
Thermal Conductivity
at 20℃
70 W/mk
Intermetallic Crucible Dimension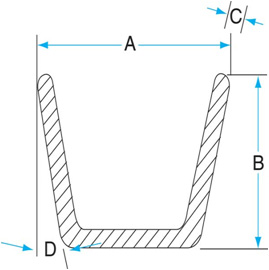 Type
Top Diameter
Height
Thickness
Angle
Volume
BT-4
A=0.846"
B=0.689"
C=0.093"
D=15°
2 ml
BT-7
A=1.125"
B=0.520"
C=0.093"
D=15°
7 ml
BT-12
A=1.35"
B=0.680"
C=0.125"
D=15°
12 ml
BT-15
A=1.48"
B=0.670"
C=0.125"
D=15°
15 ml
BT-20
A=1.673"
B=0.768"
C=0.093"
D=15°
20 ml
BT-30
A=1.775"
B=0.940"
C=0.093"
D=15°
30 ml
BT-40
A=2.030"
B=1.020"
C=0.25"
D=15°
40 ml
BT-100
A=2.70"
B=1.490"
C=0.093"
D=15°
100 ml
The customized sizes can be porvided accroding to customers' design.
Other shapes Available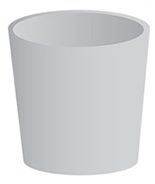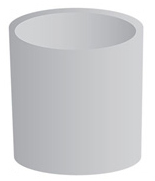 Intermetallic Crucible Application
- Used for sintering and melting alloy, ceramics, rare earth, and other materials - Used for flash vaporization of aluminum to coat plastic sheet used in electronic capacitors and vapor barrier - Laboratory uses.
Related Crucible of Intermetallic Crucible
Related Products of Intermetallic Crucible

Click to download datasheet about Intermetallic Crucible (BN-TiB2)

Unable to find the required data sheet? Click here to send an email and get it.

Click here to get answers to Frequently Asked Questions (FAQ).