Erbium-doped Yttrium Aluminum Garnet Crystal (Er:YAG)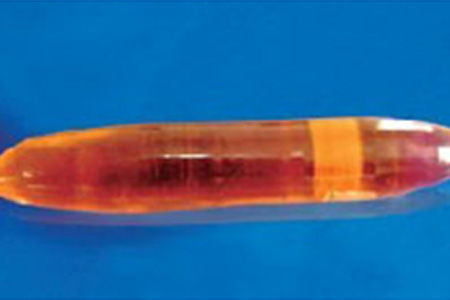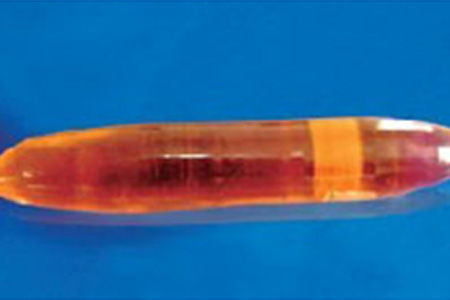 Er:YAG Crystal
Erbium-doped yttrium aluminum garnet (Er: YAG) crystal is a kind of excellent laser material. The crystal is stimulated to emit a 2.94μm laser, which is widely used in medical laser systems.
Er:YAG Crystal Physical Properties
Material
Er:YAG
Dielectric Constants
12.01 A
Orientation
<111> or <100> crystalline within 5°
Density(g/cm3)
4.56±0.04g/cm3
Melting Point
1970℃
Hardness
8.5 (Mohns)
Specific Heat
0.59J/[email protected]℃
Modulus of Elasticty
310GPa
Young's Modulus
3.17×104Kg/mm2
Tensile Strength
0.13~0.26GPa
Thermal Expansion
(100) orientation :8.2×10-6/K@ 0~250℃
(110) orientation :7.7×10-6/[email protected]~250℃
(110) orientation :7.8×10-6/[email protected]~250℃
Thermal Conductivity
14W/m/[email protected]℃
10.5W/m/[email protected]℃

Thermo-optical Coeffecient
7.3×10 -6/°C
Related Products of Er:YAG Crystal

Click to download datasheet about Erbium-doped Yttrium Aluminum Garnet Crystal (Er:YAG)

Unable to find the required data sheet? Click here to send an email and get it.

Click here to get answers to Frequently Asked Questions (FAQ).