Neodymium-doped Yttrium Aluminum Garnet Crystal (Nd:YAG)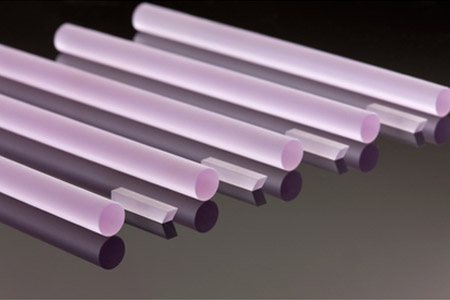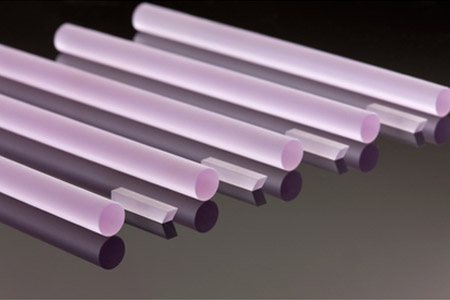 Nd:YAG Crystal
Neodymium doped yttrium aluminum garnet (Nd:YAG) crystal is the most important laser crystal which is widely used in industrial, medical and scientific fields. The main advantages of Nd:YAG crystal are low light threshold, high gain, high efficiency, low 1064 nm loss; high optical quality, good thermal conductivity, thermal shock resistance and high mechanical strength. Those characteristicis make Nd:YAG becoming most suitable and commercial laser crystal for the mode laser. Nd:YAG crystals are also widely used in various solid-state laser systems, such as frequency doubling continuous waves, high energy Q switches, inverted cavities.
Nd:YAG Crystal Physical Properties
Material
Nd:YAG
Dimensional tolerance
Dia:< +/-0.025 mm ,length: < +/-0.5 mm
Surface fineness
λ/8 @633nm
Flatness
20 arc sec
Verticality
5 arc min
Orientation
<111> crystalline direction,< +/-0.5°
Coating film
AR coating, HR Coating
Reflect
R<0.2%@1064, HR:R>99.8%@1064,R<5%@808nm
Clear aperture
>95% central area
Wavefront distortion
<7mm diameter : <λ/8 per inch @ 633nm,
7mm diameter : <λ/10per inch @ 633nm
Related Products of Nd:YAG Crystal

Click to download datasheet about Neodymium-doped Yttrium Aluminum Garnet Crystal (Nd:YAG)

Unable to find the required data sheet? Click here to send an email and get it.

Click here to get answers to Frequently Asked Questions (FAQ).