Neodymium-doped Yttrium Aluminum Garnet Crystal (Nd:YAG)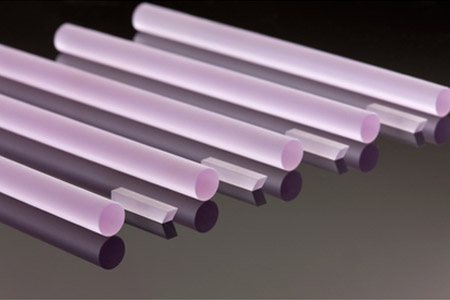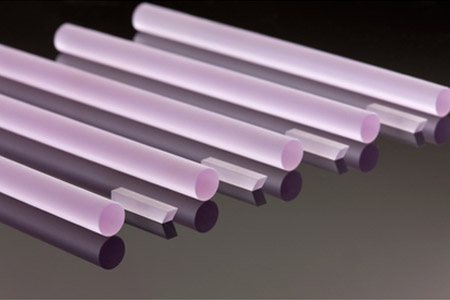 Nd:YAG Crystal
Neodymium doped yttrium aluminum garnet (Nd: YAG) crystal is an essential laser crystal widely used in industrial, medical, and scientific fields. Nd: YAG crystal's main advantages are low light threshold, high gain, high efficiency, low 1064 nm loss, high optical quality, good thermal conductivity, thermal shock resistance, and high mechanical strength. Those characteristics make Nd: YAG becoming most suitable and commercial laser crystal for the mode laser. Nd: YAG crystals are also widely used in various solid-state laser systems, such as frequency doubling continuous waves, high energy Q switches, and inverted cavities.
Nd:YAG Crystal Physical Properties
Material
Nd:YAG
Dimensional Tolerance
Dia:< +/-0.025 mm ,length: < +/-0.5 mm
Surface Fineness
λ/8 @633nm
Flatness
20 arc sec
Verticality
5 arc min
Orientation
<111> crystalline direction,< +/-0.5°
Coating Film
AR coating, HR Coating
Reflect
R<0.2%@1064, HR:R>99.8%@1064,R<5%@808nm
Clear Aperture
>95% central area
Wavefront Distortion
<7mm diameter : <λ/8 per inch @ 633nm,
7mm diameter : <λ/10per inch @ 633nm
Related Products of Nd:YAG Crystal

Click to download datasheet about Neodymium-doped Yttrium Aluminum Garnet Crystal (Nd:YAG)

Unable to find the required data sheet? Click here to send an email and get it.

Click here to get answers to Frequently Asked Questions (FAQ).