Potassium Titanyl Phosphate Crystal (KTP)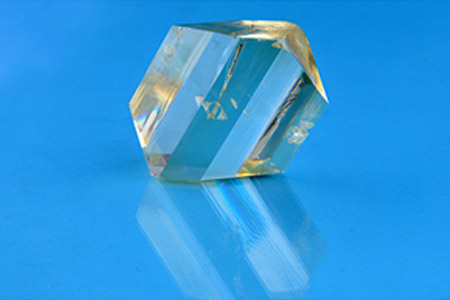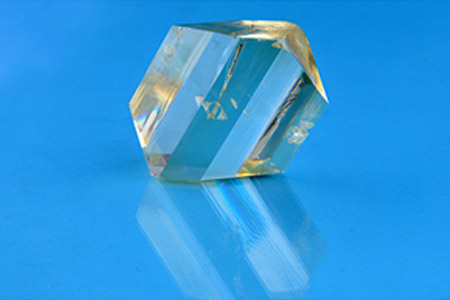 KTP Crystal
Potassium Titanyl Phosphate (KTiOPO4, KTP) crystal is a non-linear optical crystal with excellent performance, large nonlinear coefficient, wide temperature tolerance and allowable angle matching range, and resistance to gray traces. It has high anti-light damage threshold, stable chemical and mechanical properties, and can be used for laser frequency doubling, sum frequency, difference frequency, parametric oscillation, optical waveguide device, electro-optic modulator, etc.. The crystal is widely used in military scientific research, medical, marine optics, laser Weapons and environmental remote sensing monitoring and other areas.
KTP Crystal Physical Properties
| | |
| --- | --- |
| Material | KTiOPO4 |
| Growth Method | Hydrothermal Method |
| Conductivity | 4.46×10-10Ω·cm |
| Size | 3×3×5mm3, 5×5×5mm3, 5×5×15mm3, 10×10×15mm3, 15×15×15mm3 |
KTP Crystal Package
100 clean bag, 1000 exactly clean room
Related Products of KTP Crystal

Click to download datasheet about Potassium Titanyl Phosphate Crystal (KTP)

Unable to find the required data sheet? Click here to send an email and get it.

Click here to get answers to Frequently Asked Questions (FAQ).