YAG Crystal (Undoped Yttrium Aluminum Garnet)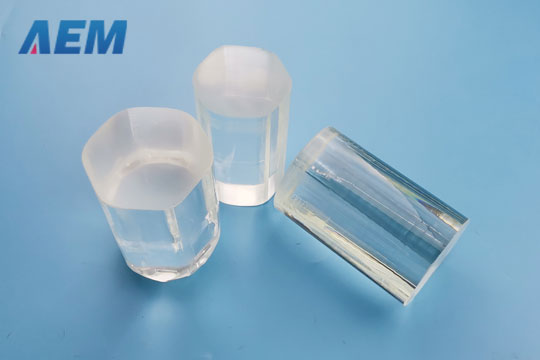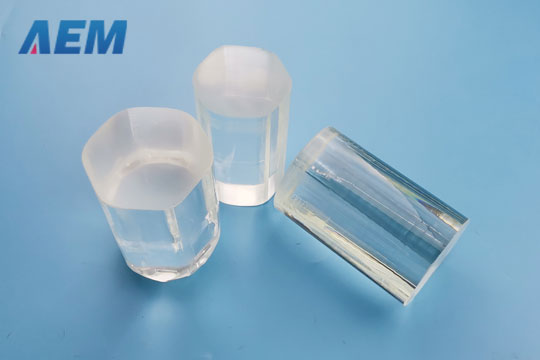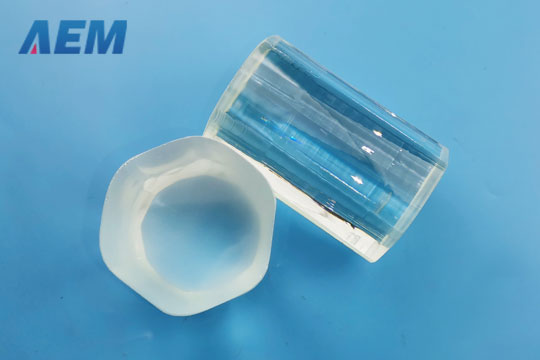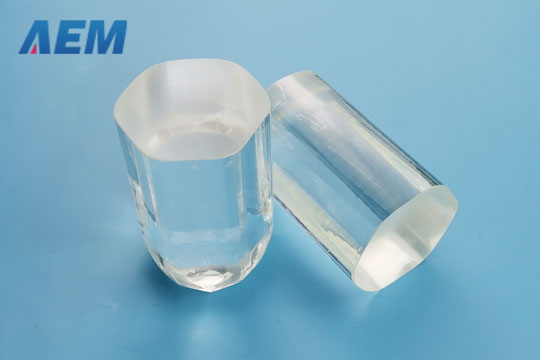 YAG Crystal
Undoped Yttrium Aluminum Garnet (YAG) is a new type of substrates and window materials that can be used as ultraviolet and infrared optics, and widely used in high temperature and high energy density application. The undpoed YAG crystal has no absorption in the 23μm region. The crystal has the characteristics of good optical uniformity, high transmittance, excellent mechanical properties, stable physical and chemical properties, and good dynamic properties. Through the doping of rare earth ions, YAG crystals have a wide range of applications in composite laser crystal materials.
Physical Properties of YAG Crystal
Material
Undoped YAG
Crystal Structure
M3
Dielectric constants
12.01 A
Density(g/cm3)
4.56±0.04 g/cm3
Melting point
1970℃
Hardness
8~8.5 (Mohns)
Coefficient of Thermal Expansion (w/mk)
7.8
Thermal Conductivity (W/mk)
13.1 (20℃)
dn/dT Thermal Coefficient of Refractive Index (10-6/k)
7.3
Transmission range (nm)
250~5000
Orientation
<111> within±5°
Size
Rods: Diameter(3-50)mm,
Length≤150mm, Customized according to customer requirements
Interference Fringe
≤1/8λ/[email protected]
Extinction Ratio
≥28db
Dimensional Tolerance
Diameter: 0/-0.05mm,Length: +/-0.5mm
Ends parallel Parallelism
≤ 20"
Surface Quality
10-5 (MIL-O-13830A)
Chamfer
0.1±0.05mm*45°
Related Products of YAG Crystal

Click to download datasheet about YAG Crystal (Undoped Yttrium Aluminum Garnet)

Unable to find the required data sheet? Click here to send an email and get it.

Click here to get answers to Frequently Asked Questions (FAQ).