Indium(III) Selenide Pellet Evaporation Material (In2Se3)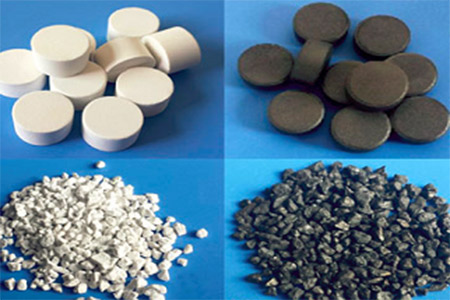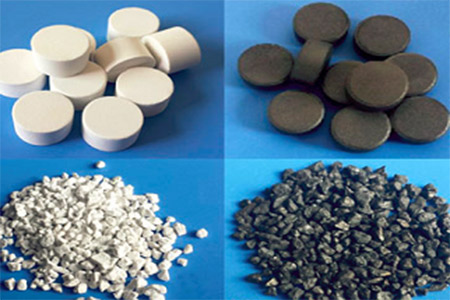 | | |
| --- | --- |
| Material Type | Indium(III) Selenide |
| Symbol | In2Se3 |
| Melting Point (°C) | 890 |
| Theoretical Density (g/cc) | 5.8 |
| | |
| --- | --- |
| Z Ratio | |
| E-Beam | |
| E-Beam Crucible Liner Material | |
| Temp. (°C) for Given Vap. Press. (Torr) | |
| Comments | |
Indium(III) Selenide Pellet
Indium(III) selenide is a compound of indium and selenium. It has potential for use in photovoltaic devices and it has been the subject of extensive research. The two most common phases, α and β, have a layered structure, while γ is a "defect wurtzite structure." In all, there are five known forms (α, β, γ, δ, κ). The α- β phase transition is accompanied by a change in electrical conductivity. The band-gap of γ-In2Se3 is approximately 1.9 eV. The crystalline form of a sample can depend on the method of production, for example thin films of pure γ-In2Se3 have been produced from trimethylindium, InMe3, and hydrogen selenide, H2Se, using MOCVD techniques.
Indium(III) Selenide Pellet Information
AEM Deposition provides Indium(III) selenide pellets, Indium(III) selenide pieces, and Indium(III) selenide powder for sale, purity is 99.99%, 99.999%.
Related Products of Indium(III) Selenide Pellet

Click to download datasheet about Indium(III) Selenide Pellet Evaporation Material (In2Se3)

Unable to find the required data sheet? Click here to send an email and get it.

Click here to get answers to Frequently Asked Questions (FAQ).