Titanium Aluminum Sputtering Targets (Ti/Al)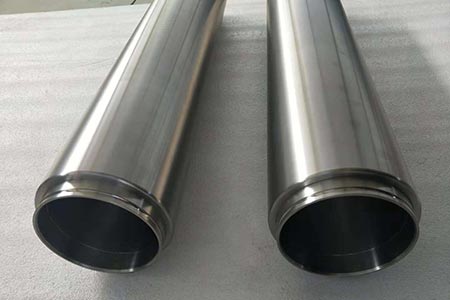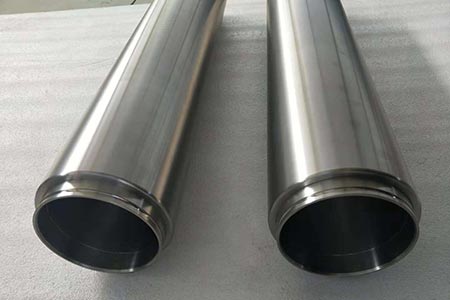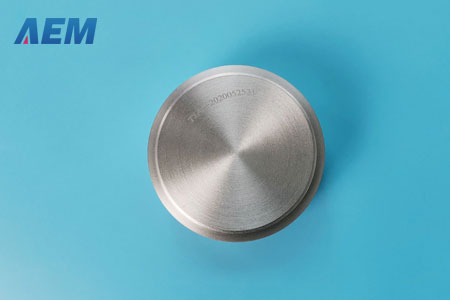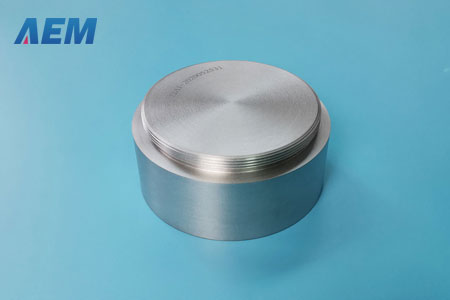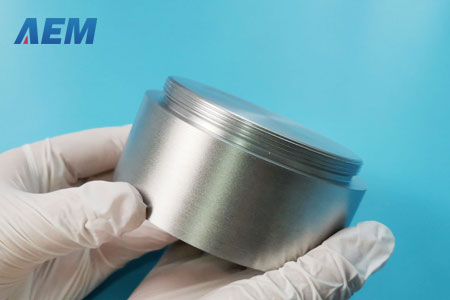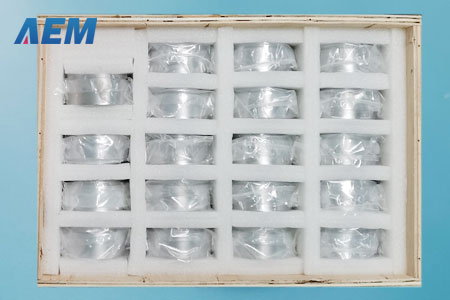 Titanium Aluminum
Sputtering Target
Propertities
Propertities
Propertities
Composition (at%)
Ti33Al67
Ti50Al50
Ti70Al30
Purity
99.80%
99.80%
99.80%
Density g/cm3
3.29
3.6
3.95
Grain size (um)
≤100
≤100
≤100
Thermal Conductivity (W/m.k)
98
70
40
Coefficient of Thermal Expansion (K)
1.9 x 10-5
1.75 x 10-5
1.35 x 10-5
Titanium Aluminum Sputtering Target
Avanced Engieering Materials produce Titanium Aluminum sputtering targets by advanced Hot isostatic pressing process. Titanium aluminum sputtering targets are common used in hardware tool coating, decorative coating, semicondutor components and Flat display coating due to the porperity of high ductility (Long service life), high thermal conductivity and Homogeneous microstructure.
Titanium Aluminum Sputtering Target Information
Titanium aluminum sputtering target (Ti/Al)
Purity: 99.5-99.9%
Circular: Diameter <= 1500 mm x 500 mm
Rotary: Length <=2000 mm, Thickness: <=15 mm
Targets Type: Planar sputtering target, Rotary sputtering target
Analysis of Titanium Aluminum Sputtering Target
AEM Deposition manufacture titanium aluminum sputtering targets with high purity, The analytical methods we use includes:
1. Metallic elements were analyzed using ICP-OES.
2. Gas elements were analyzed using LECO.
Other Information of Titanium Aluminum Sputtering Target
Applications

• Decorative coating
• Hardware tool coating
• Semiconductor
• Flat panel displays

Features

• Competitive pricing
• High purity
• Grain refined, engineered microstructure
• Semiconductor grade

Manufacturing Process

• Powder preparation
• Hot isostatic pressing
• Analysis
Grain refinement
Annealing, micrography, machining
• Cleaning and final packaging - Cleaned for use in vacuum
Protection from environmental contaminants
Protection during shipment

Options

• 99.5% minimum purity
• Customized compostions of TiAl targets available (Al: 10at%-90at%)
• Smaller sizes also available for R&D applications
• Sputtering target bonding service
Related Products of Titanium Aluminum Sputtering Target

Click for a downloadable datasheet on the Titanium Aluminum Sputtering Targets (Ti/Al)

Can't find the downloadable datasheet you need? Click here to send email to get it.

Click here for answers to some of the most common questions we get asked.