Magnesium Aluminate Substrate (MgAl6O10)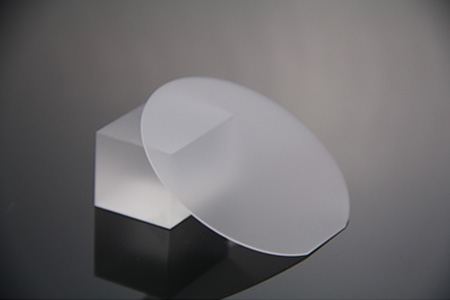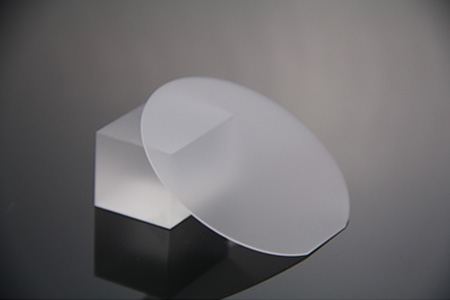 Magnesium Aluminate Substrate
Magnesium Aluminate (MgAl6O10) is an excellent substrate film for GaN and ZnO exitaxial film. It has lower lattice mismatch and thermal expansion mismatch with GaN than MgAl2O4 crystal. In addition, the lower melting point of MgAl6O10 is suitable for growing bigger size and high quality crystals.
Magnesium Aluminate Substrate Physical Properties
Material
MgAl6O10
Crystal Structure
M3
Lattice Constant(A)
a=7.9780
Density(g/cm3)
3.585 g/cm3
Thermal EXpansivity
a/6.5 x 10-6 /℃

c/3.7 x 10-6 /℃
Magnesium Aluminate Substrate Specification
| | |
| --- | --- |
| Size | 5x5mm, 10x10mm, 15x15mm, 20x20mm, Dia 2'' (maximum size) |
| Crystal Orientation | <100> <110> <111> |
| Polished | SSP or DSP |
| Redirection precision | ±0.5° |
| Angle of crystalline | Special size and orientation are avaiable for request |
| Ra: | ≤5Å(5µm×5µm) |
Magnesium Aluminate Substrate Package
100 clean bag, 1000 exactly clean room
Related Products of Magnesium Aluminate Substrate

Click for a downloadable datasheet on the Magnesium Aluminate Substrate (MgAl6O10)

Can't find the downloadable datasheet you need? Click here to send email to get it.

Click here for answers to some of the most common questions we get asked.