Thermal Oxide Silicon Wafers (Si+SiO2)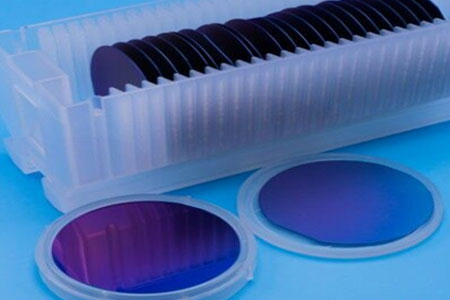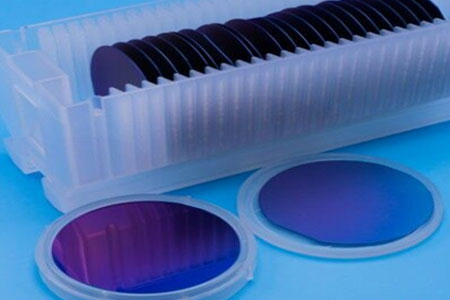 Thermal Oxide Silicon Wafer
Thermal oxide (Si+SiO2) or silicon dioxide layer is formed on bare silicon wafer surface at elevated temperature in the presence of an oxidant through thermal oxidation process. It is normally grown in a horizontal tube furnace with temperature range from 900°C ~ 1200°C , by using either a "Wet" or "Dry" growth method .

Thermal oxide is a kind of "grown" oxide layer. Compared to CVD deposited oxide layer, it is an excellent dielectric layer as an insulator as the higher uniformity and higher dielectric strength. For most silicon- based devices, thermal oxide layer is a significant material to pacify the silicon surface to act as doping barriers and as surface dielectrics .

AEM provides thermal oxide wafer in diameter from 1" to 12" with prime grade and defect free silicon wafer as substrate for growing high uniformity and great quality thermal oxide layer to meet customer's requirements .
Thermal Oxide Silicon Wafer Physical Properties
Material
Si+SiO2
Structure
M3
Melting point
1420℃
Density(g/cm3)
2.4 g/cm3
Doped Material
undoped
B-doped
P-doped
Type
P /N
P
N
Resistivity
>1000 Ωcm
10-3 ~40 Ωcm
0.05~0.1 Ωcm
Thermal-expans
≤100/cm2
≤100/cm2
≤100/cm2
Oxide thickness
300~ 500nm (customized size avalible
Thermal Oxide Silicon Wafer Specification
Size
10x10, 15x15, 20x 15, 20x 20 (customized size avalible)
Dia 1'', Dia 2'',Dia 3'', Dia 4'', Dia 5'' Dia 6'', Dia 8''. Dia12''
Thickness
0.3- 0.5mm, 1.0mm
Polished
SSP or DSP
Orientation
<100>,<110>, <111>
Redirection precision
±0.5°
Redirection the edge
2°(special in 1°)
Thermal Oxide Silicon Wafer Package
100 clean bag, 1000 exactly clean room
Related Products of Thermal Oxide Silicon Wafer

Click for a downloadable datasheet on the Thermal Oxide Silicon Wafers (Si+SiO2)

Can't find the downloadable datasheet you need? Click here to send email to get it.

Click here for answers to some of the most common questions we get asked.