AZO Sputtering Targets (Zinc Oxide with Alumina)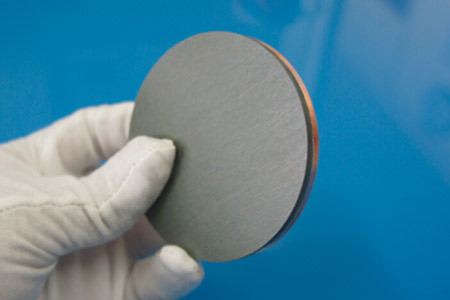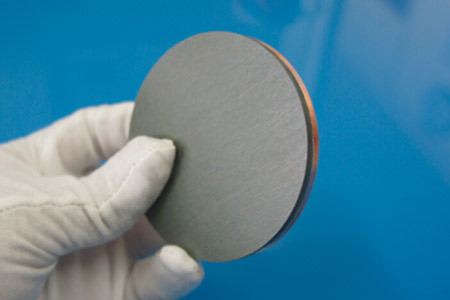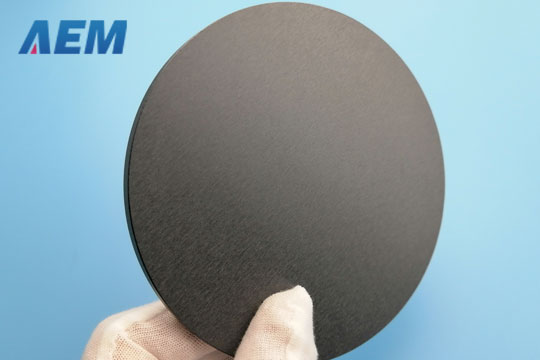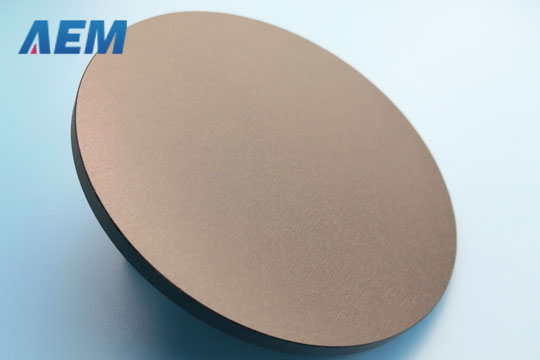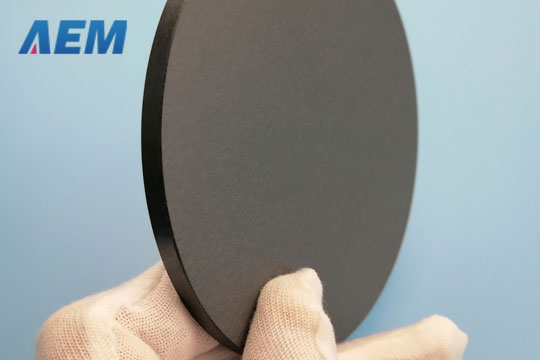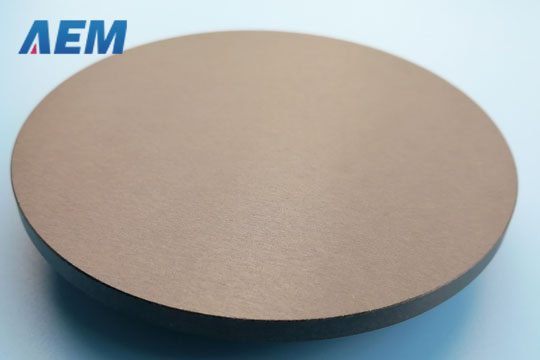 | | |
| --- | --- |
| Material Type | Alumina doped Zinc Oxide, AZO |
| Symbol | ZnO / Al2O3, 98 / 2 wt% |
| Color/Appearance | White/Off-white, Solid |
| Melting Point (°C) | 1,975 |
| | |
| --- | --- |
| Theoretical Density (g/cc) | 5.606 |
| Water Solubility | 0.0000016 g/L @ 25°C |
| Sputter | RF, RF-R, DC |
| Type of Bond | Indium, Elastomer |
| Comments | |
AZO Sputtering Targets
AZO Sputtering Target (Alumina Doped Zinc Oxide) is a transparent conductive oxide commonly used as a transparent electrode for solar photovoltaic applications and in large area architectural glass coating. AEM offers high purity (99.95%), high density (> 99%), and low resistivity AZO targets in rotatable form.
AZO Sputtering Targets Information
AZO Sputtering Targets (ZnO/Al2O3 (2% Standard Doping))
Purity: 99%, 99.9%, 99.99%.
Circular: Diameter <= 14 inch, Thickness >= 1mm;
Block: Length <= 32 inch, Width <= 12 inch, Thickness >= 1mm.
Not only rectangular size sputtering targets, but we also provide annular sputtering targets, rotary sputtering targets, or oval sputtering targets. Materials are produced using crystallization, solid-state, and other ultra high purification processes such as sublimation. Target bonding service is also provided, including Indium Metallic Bonding and Epoxy Bonding.
Deposition Procedure of AZO Sputtering Targets
It depends on the process. AZO films can be deposited by RF or DC magnetron sputtering, but not by thermal evaporation. If the sputtering target is non-conducting, as with a ceramic composition, RF sputter techniques are necessary. Otherwise, reactive DC magnetron sputtering is preferred.
Target power density ~3-4 W/cm2 with an O2 to Ar flow rate ~2:1.
Operating total pressure ~6 mTorr.
Substrate temperature near 200° C.
Higher power and greater thicknesses produce lower sheet resistances.
Related Products of AZO Sputtering Targets

Click to download datasheet about AZO Sputtering Targets (Zinc Oxide with Alumina)

Unable to find the required data sheet? Click here to send an email and get it.

Click here to get answers to Frequently Asked Questions (FAQ).